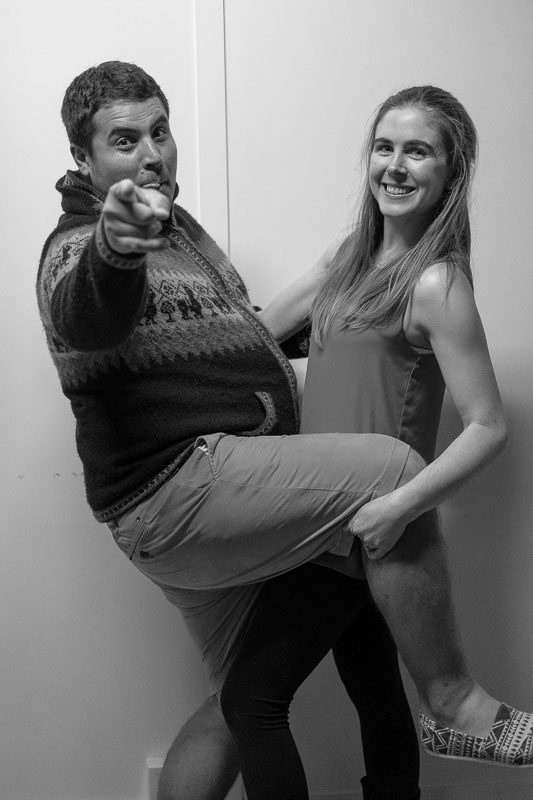 Rebekah Holt is well-respected iDance teacher and Champion dancer based in Wellington. Rebekah loves using dance connection to experiment with the music. She has amazing style and you're bound to enjoy her relatable style of teaching.
Tyro Underhill
I think it's fair to say that my introduction to Modern Jive, like a lot of males started off as reluctant participant. However on reflection, ever since I can remember I have always loved the feeling that dancing gives me.
As a kid the only formal dancing training I did was Cook Islands cultural dancing, but I also did plenty of dancing at home as Michael Jackson was always an idol of mine. I would spend hours watching music videos of him and other different pop artists including MC Hammer, Will Smith, and Justin Timberlake to teach myself how to move.
These days I still fret away countless hours watching all sorts of music dance videos and get loads of inspiration from so many dance styles including old school tap, sensual kizumba, flashy ballroom, sexy tango, smooth WCS, and funky Modern Jive.
Part of why I love MJ so much as I can take all the best bits from other dance styles I watch and try to find a place for it in my take at MJ. I also love the freedom from everyday life I get from dancing with the friendships I have made all over the world through dance being a great bonus too.