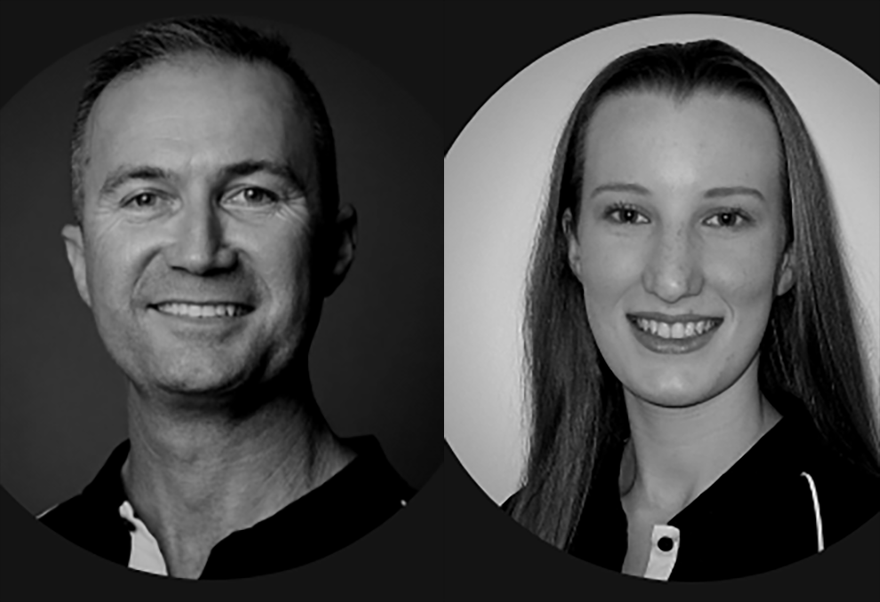 Jason Sullivan's natural flair for dancing developed in the 90s while attending jazz and funk classes in Brisbane. After moving to the Gold Coast he decided to develop his dancing repertoire and began to learn Modern Jive.
Shortly afterwards he began teaching with a fellow partner at a small dance company on the Gold Coast, where he developed his fantastic dancing and teaching ability. After teaching there for one year he decided to branch out and create his own dance company and in 2001 he launched Move Your Body. MYB has grown significantly since its inception and is now one of the most successful and popular dance schools on the Gold Coast. Jason is the mainstream beginner, intermediate and advanced teacher with his dance partner and wife Leah.
Jason started competing in 2003 and has won an impressive range of trophies and titles. He is now a member of the judging panel at Australian Wide Modern Jive Championships and has been a Guest Judge on the New Zealand Circuit.
Rachael Stacpoole joined Move Your Body in 2013 with the encouragement of her dad.
At first, I was nervous as everyone is when they start something new. Through teaching and competing, dance has given me confidence I never thought possible. Now as a crew member I can share my passion for dance and inspire each student to build upon their skills and techniques in a fun social atmosphere.