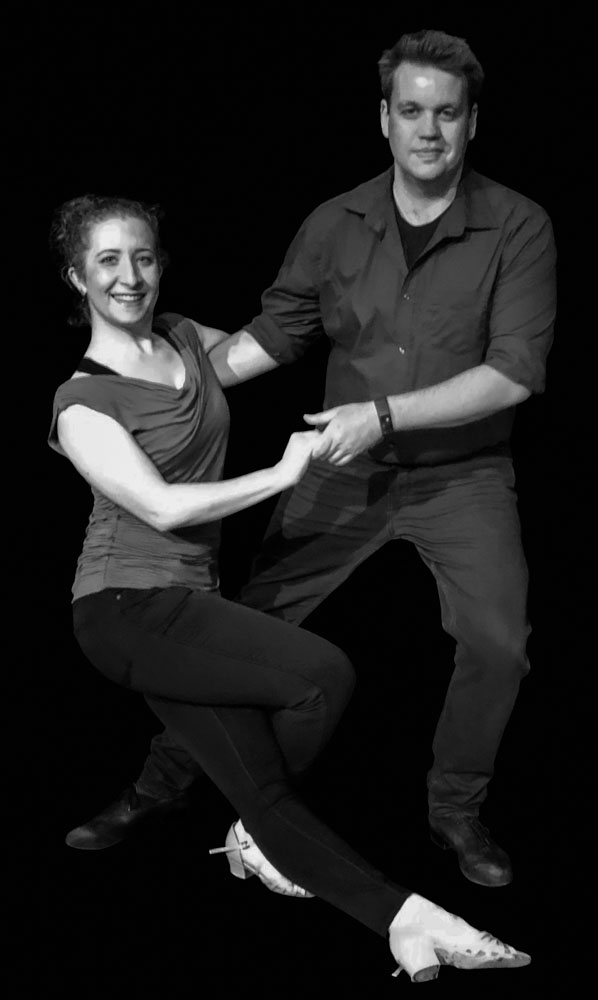 Amy Mak and David Ellis have been dancing together for 10 years. Amy has a lifetime of classical ballet training, while David had no dance experience at all prior to Modern Jive.
They've won first place in the champions division in Australian national competitions on a number of occasions going back to 2012. They usually end up standing on the podium when they compete.
Amy and David judge at most of the competitions that they attend. David is head judge at both VMJC and SummerJive.
They're both a lot more focused on teaching than competing. They basically spend all their spare time researching, experimenting, stealing things from other dance styles etc.
They've gained a reputation for being excellent (if unusual) concept teachers and trouble-shooters, but they like to do a lot of that using "indirect" evidence based hacks, rather than providing lots of specific technical instruction.
They're both huge nerds, but Amy refuses to admit that – because she likes to pretend that she's one of the cool kids!